Food and grocery shop
[UNVERIFIED CONTENT] People are carrying out their everyday duties in a small food and grocery shop in the evening. One of them is attending customer and a boy is doing evening 'Aarti'. Another person is making 'Singara' and 'Alur Chop' which are great wonders of Bengal's culinary world.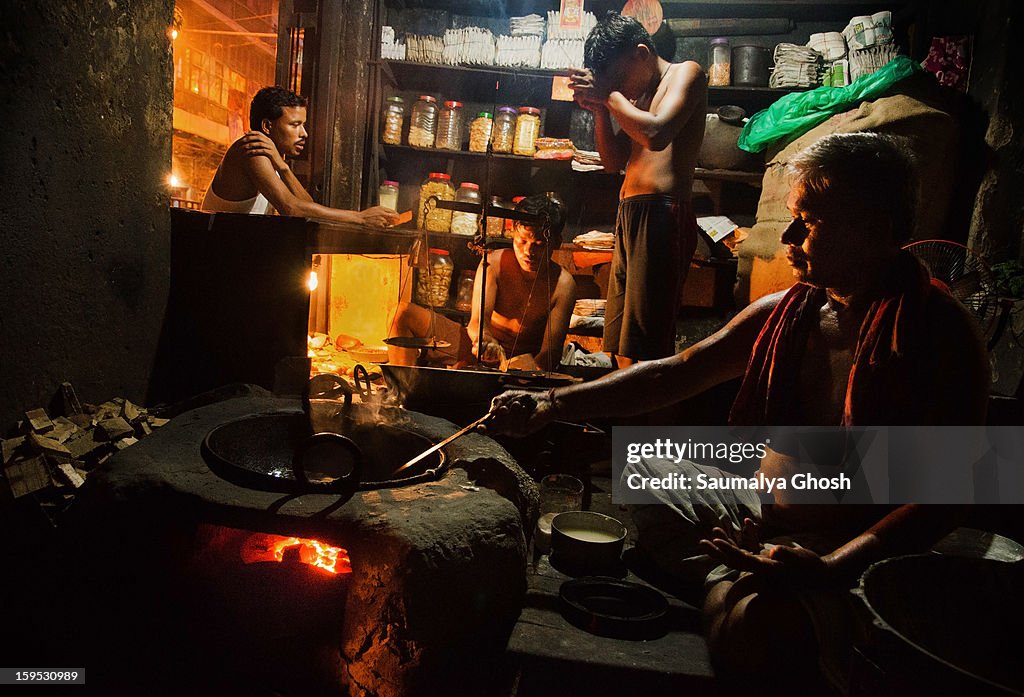 DETAILS
Restrictions:
Contact your local office for all commercial or promotional uses.
Date created:
January 13, 2013