Bryggen Wharf in the city of Bergen in Norway on a sunny midday in spring - stock photo
Bergen, Norway - May 14, 2016: Bryggen Wharf (also known as Tyskebryggen or the German Wharf) in the City of Bergen on the west coast of Norway on a sunny noon in spring. Bryggen Wharf contains a series of Hanseatic commercial buildings lining the eastern side of the fjord (or bay) coming into Bergen, Norway. Bryggen has been on the UNESCO list for World Cultural Heritage sites since 1979. The city of Bergen was founded around 1070 within the area of Bryggen Wharf. The (German) Hanseatic League established an office in the area around 1360, and Bryggen Wharf became the centre of the Hanseatic commercial activities in Norway (thus the old name, Tyskebryggen). Today, Bryggen houses museums, galleries, shops, restaurants and pubs.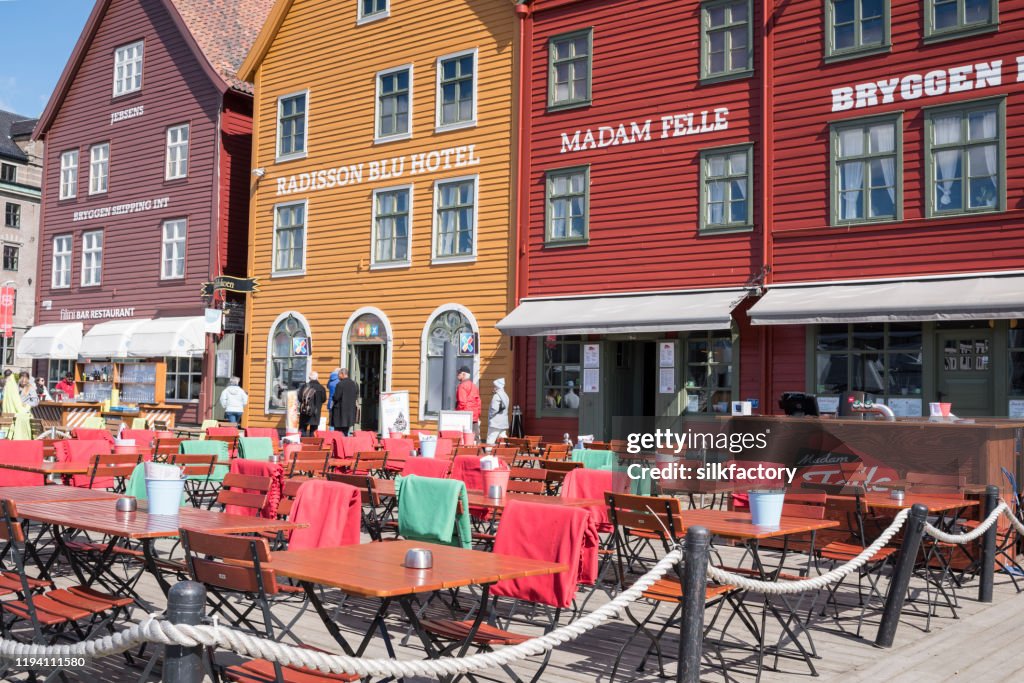 Get this image in a variety of framing options at Photos.com.
Not sure if you can use this image for commercial purposes? Find out
DETAILS
Collection:
iStock Unreleased
Release info:
Releases not available for featured content. To use for commercial purposes, contact us.