Eiffel Tower and Pont d'Iéna Bridge in the French Capital Paris in spring - stock photo
Paris, France - May 9, 2013: Eiffel Tower, Pont d'Iéna Bridge and crowds of people, mostly tourists, in Paris, France in spring. The Eiffel Tower is named after the designer Gustave Eiffel. It is 324 meters tall (tallest structure in Paris), a global icon of France and the most-visited paid monument in the world. The bridge Pont d'Iéna is spanning the River Seine in Paris linking the Eiffel Tower on the Left Bank to the district of Trocadéro on the Right Bank. The people are seen walking or standing on the bridge and near the Eiffel Tower.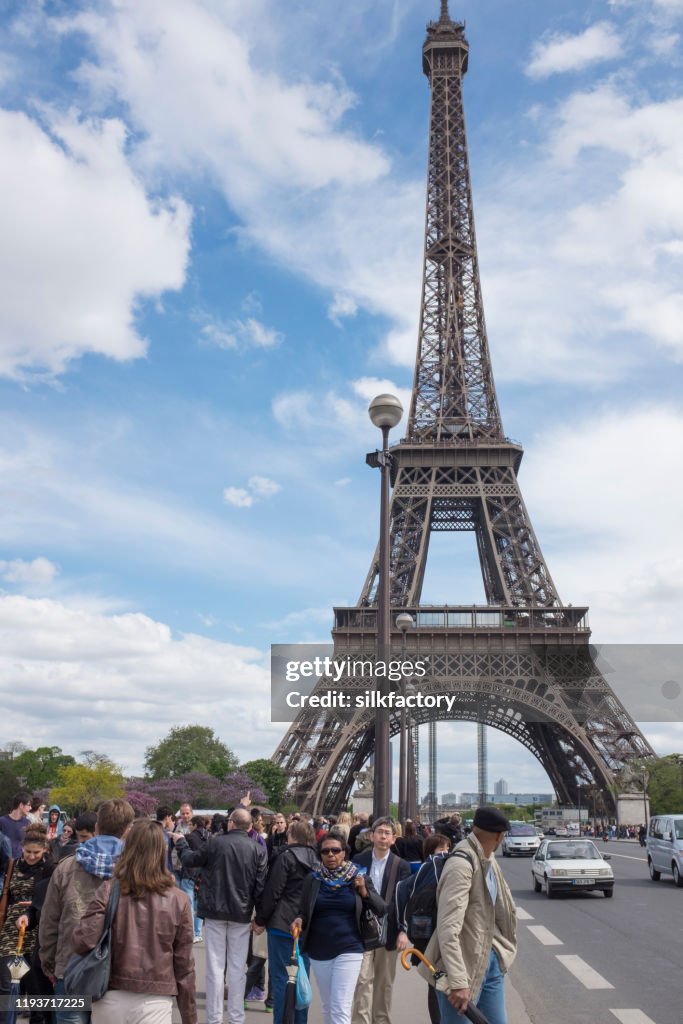 Get this image in a variety of framing options at Photos.com.
Not sure if you can use this image for commercial purposes? Find out
DETAILS
Collection:
iStock Unreleased
Release info:
Releases not available for featured content. To use for commercial purposes, contact us.