It is raining on an overcast winter day on 5th Avenue on Manhatten in New York City - stock photo
New York City, USA - February 27, 2013: It is raining in New York City. Most people on Fifth Avenue (and West 51st Street) have an umbrella to keep them dry. Some yellow taxi cabs are driving southbound. Many American flags are seen on the buildings (of the Rockefeller Center including the store fronts of Faconnable and Banana Republic).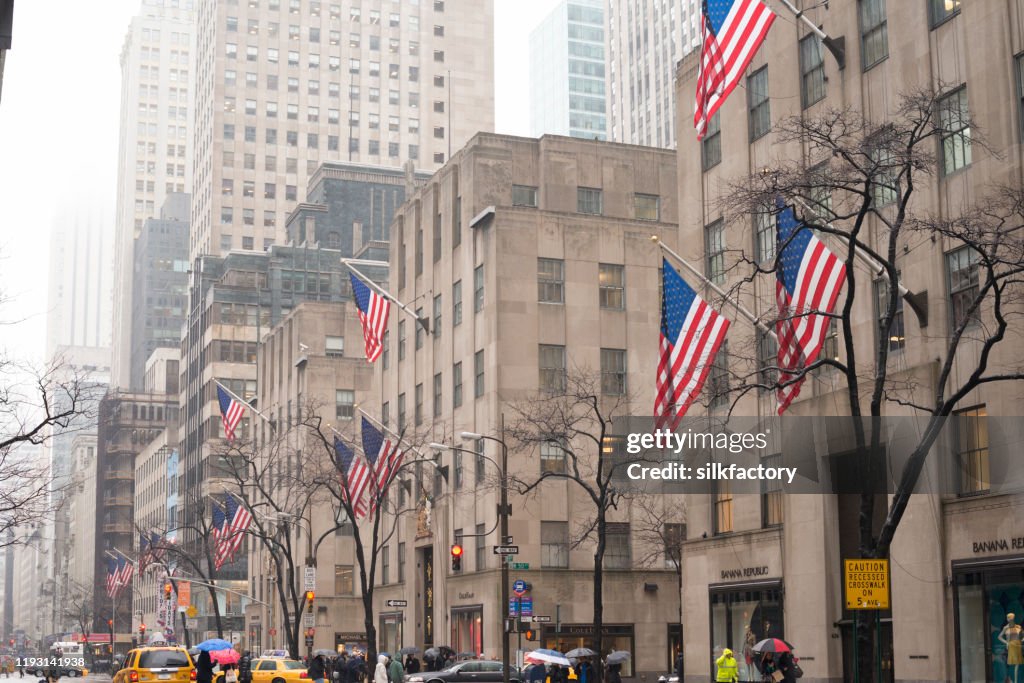 Get this image in a variety of framing options at Photos.com.
Not sure if you can use this image for commercial purposes? Find out
DETAILS
Collection:
iStock Unreleased
Release info:
Releases not available for featured content. To use for commercial purposes, contact us.