It is raining on an overcast winter day on 5th Avenue on Manhatten in New York City - stock photo
New York City, USA - February 27, 2013: It is raining in New York City. Most people on Fifth Avenue (and Central Park South) have an umbrella to keep them dry. Some cars, including yellow taxi cabs, are driving southbound. A street vendor (possibly a veteran) has parked his food cart on the sidewalk. He offer a great variety of hot food including hot dogs. The Central Park with its bare trees is seen in the background.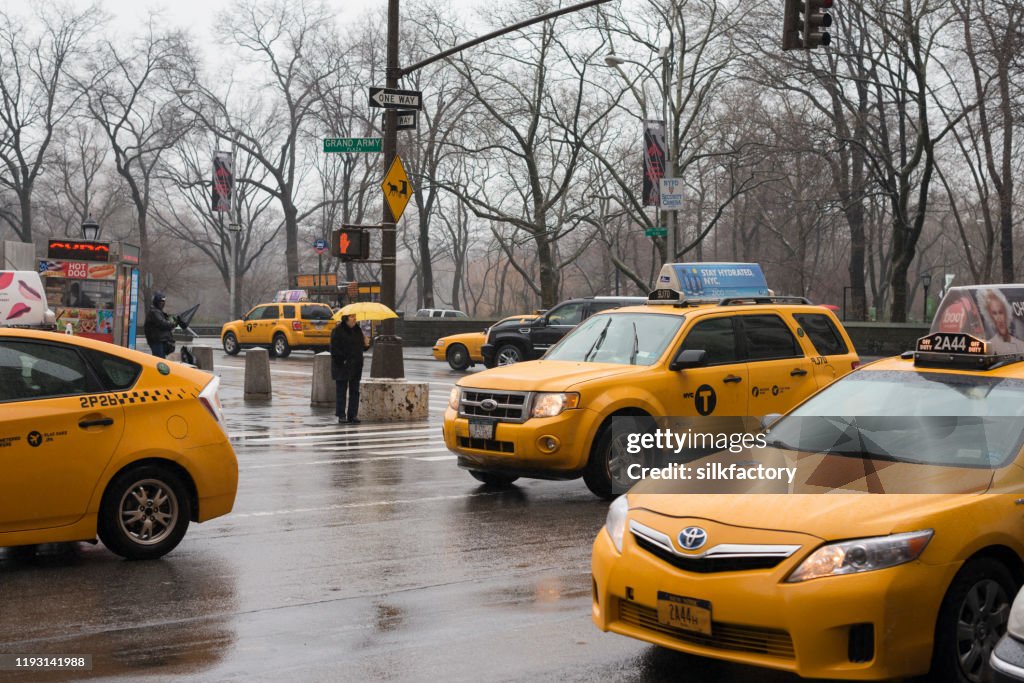 Get this image in a variety of framing options at Photos.com.
Not sure if you can use this image for commercial purposes? Find out
DETAILS
Collection:
iStock Unreleased
Release info:
Releases not available for featured content. To use for commercial purposes, contact us.