Paris in springtime with the Seine River and the Eiffel Tower - stock photo
Paris, France - May 9, 2013: Paris in springtime. The Seine river - with several boats, including a houseboat tied up in the foreground - is lined with trees with fresh foliage on both banks. In the background is the famous landmark Eiffel Tower and and the Passerelle Debilly (Debilly Footbridge), an arch bridge that connects the quai de New York (on the Right Bank) to the quai Branly, close to the Eiffel Tower (on the Left Bank).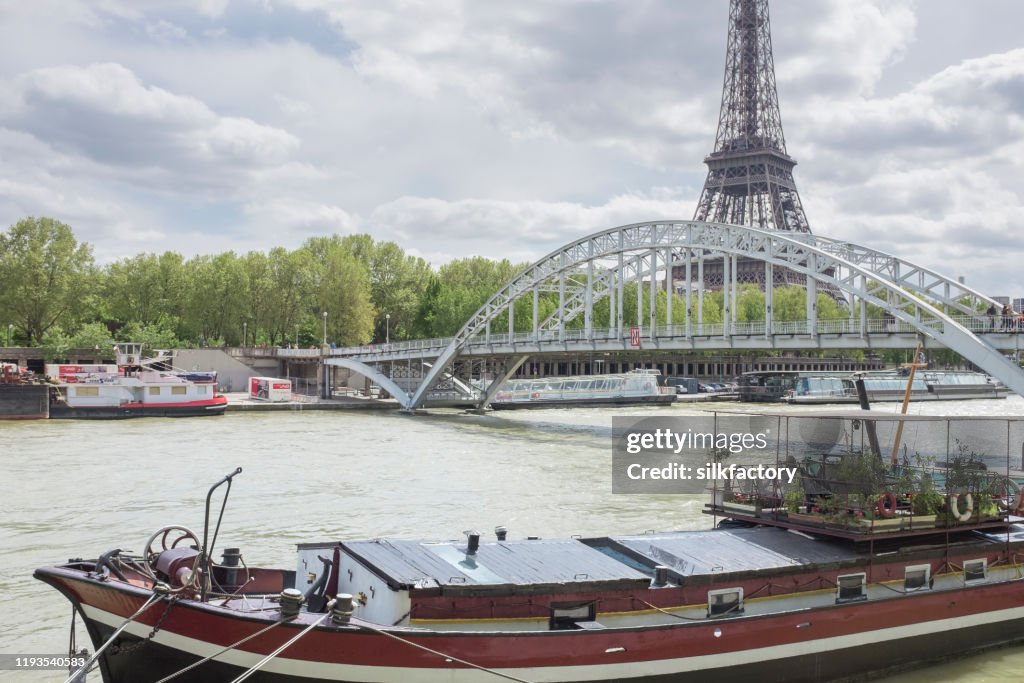 Get this image in a variety of framing options at Photos.com.
Not sure if you can use this image for commercial purposes? Find out
DETAILS
Collection:
iStock Unreleased
Release info:
Releases not available for featured content. To use for commercial purposes, contact us.