People standing in line to visit the Parisian Eiffel Tower in springtime - stock photo
Paris, France - May 9, 2013: People standing in line on the pavement underneath the Eiffel Tower, situated on Left Bank of Seine River, waiting to visit the famous Parisian Landmark built in 1889 for the Exposition Universelle. The park Champ de Mars is seen in the background. The image was captured with a 16mm wide angle fish eye lens and a full frame DSLR camera.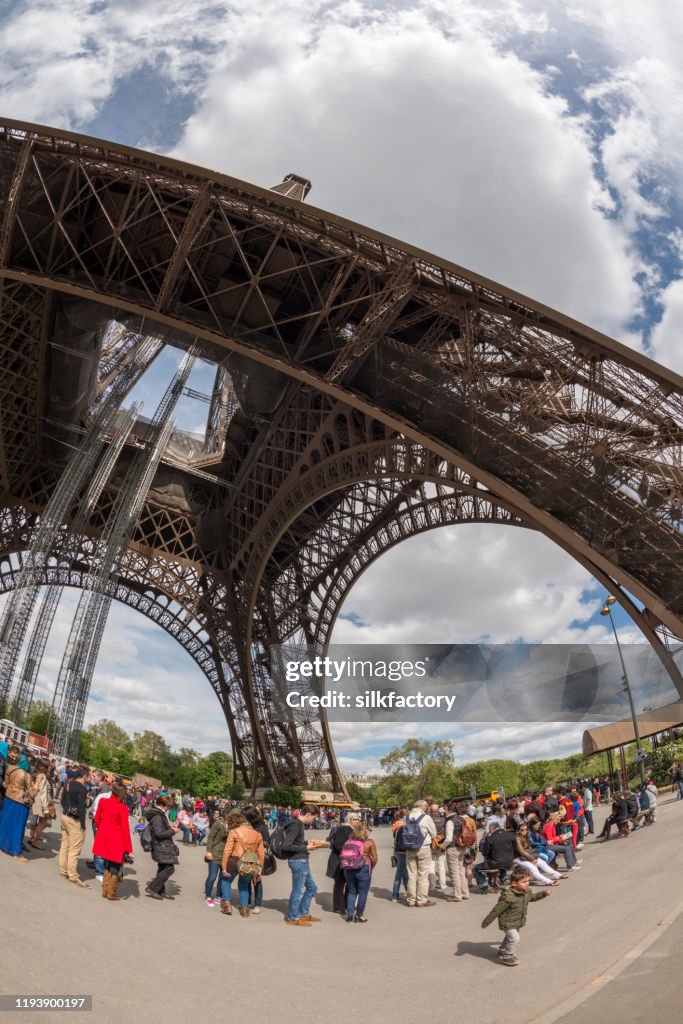 Get this image in a variety of framing options at Photos.com.
Not sure if you can use this image for commercial purposes? Find out
DETAILS
Collection:
iStock Unreleased
Release info:
Releases not available for featured content. To use for commercial purposes, contact us.