Pyrgi village on the Greek Island of Chios in the Aegean Sea - stock photo
Chios, Greece - February 29, 2020: Town square with cherry trees, homes (residential buildings), shops, and traditional outdoors tavernas (where people use to spend time drinking coffee and ouzo, and chatting) in the medieval village of Pyrgi on the Greek Island of Chios. The village is often referred to as the "painted village" on account of the decoration of the houses.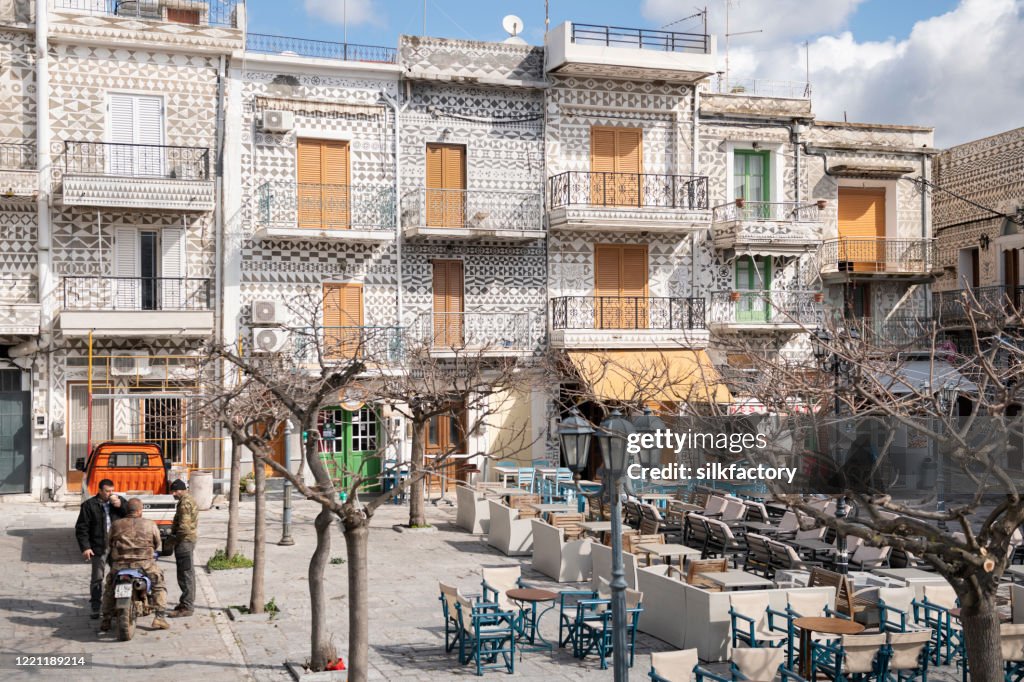 Get this image in a variety of framing options at Photos.com.
Not sure if you can use this image for commercial purposes? Find out
DETAILS
Collection:
iStock Unreleased
Release info:
Releases not available for featured content. To use for commercial purposes, contact us.