Skjold class corvettes of Royal Norwegian Navy in Bergen harbor on sunny day in spring - stock photo
Bergen, Norway - May 14, 2016: The harbor of the City of Bergen on the west coast of Norway on a sunny day at noon in spring. The sky is blue with white puffy cumulus clouds. In the foreground are a sail ship (yacht) and three motor boats. In the background are two military (war) ships, Storm and Steil, belonging to the Royal Norwegian Navy. They are superfast, catamaran, stealth missile corvettes of the Skjold (Shield) class. The Skjold-class corvettes are currently the fastest armed craft in the world with 60 knots (110 km/h). To ensure stealth capabilities, anechoic coatings of radar absorbent materials have been used over large areas of the ship. Corvette is traditionally the smallest class of vessel considered to be a proper (or "rated") warship. The warship class above the corvette is that of the frigate.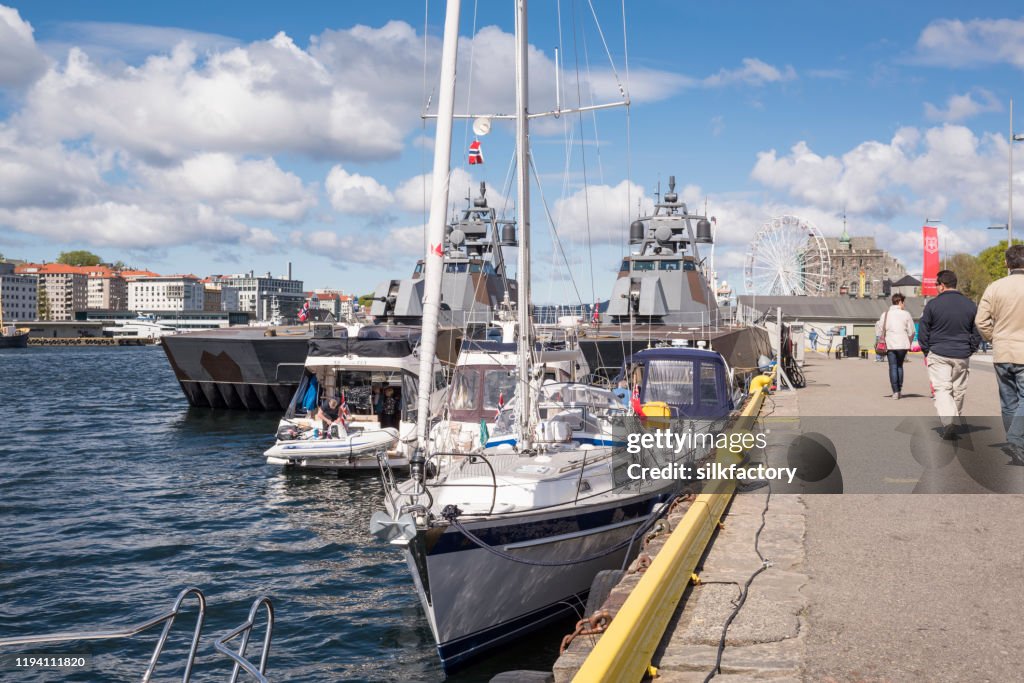 Get this image in a variety of framing options at Photos.com.
Not sure if you can use this image for commercial purposes? Find out
DETAILS
Collection:
iStock Unreleased
Release info:
Releases not available for featured content. To use for commercial purposes, contact us.