Street restaurant in Avenue George V in French Capital Paris in spring - stock photo
Paris, France - May 9, 2013: Wide angle image of the Le Rival restaurant in Avenue George V (near Avenue des Champs-Élysées) on a morning in spring. Tables (set with tableware) and chairs have been placed on the sidewalk awaiting guests for lunch. Some people are passing by on the sidewalk. Several cars have been parked in the street.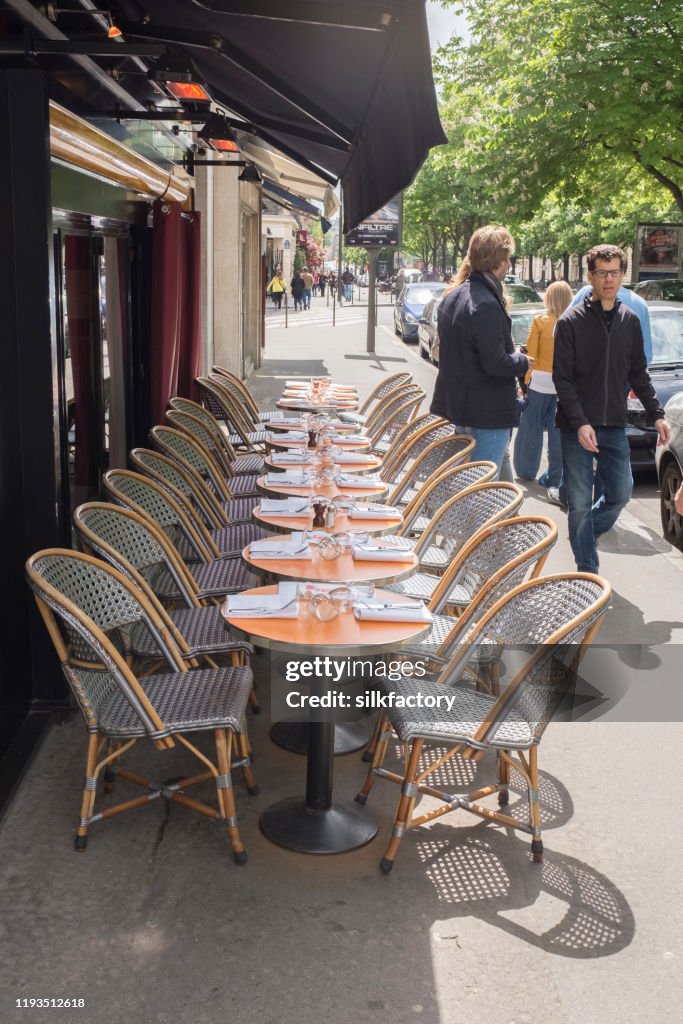 Get this image in a variety of framing options at Photos.com.
Not sure if you can use this image for commercial purposes? Find out
DETAILS
Collection:
iStock Unreleased
Release info:
Releases not available for featured content. To use for commercial purposes, contact us.