Surfing King Penguins during Antarctic Summer 2010 - stock photo
SOUTH GEORGIA - JANUARY 30th, 2010: King Penguins Surfing on a Wave hitting the Beach on the East Coast of South Georgia - These Animals are extremely Social Creatures. Sometimes one feels almost as if they wanted to show off a little. Their Agility in the Water is enormous. In the Antarctic Summer you can encounter thousands of King Penguins in South Georgia.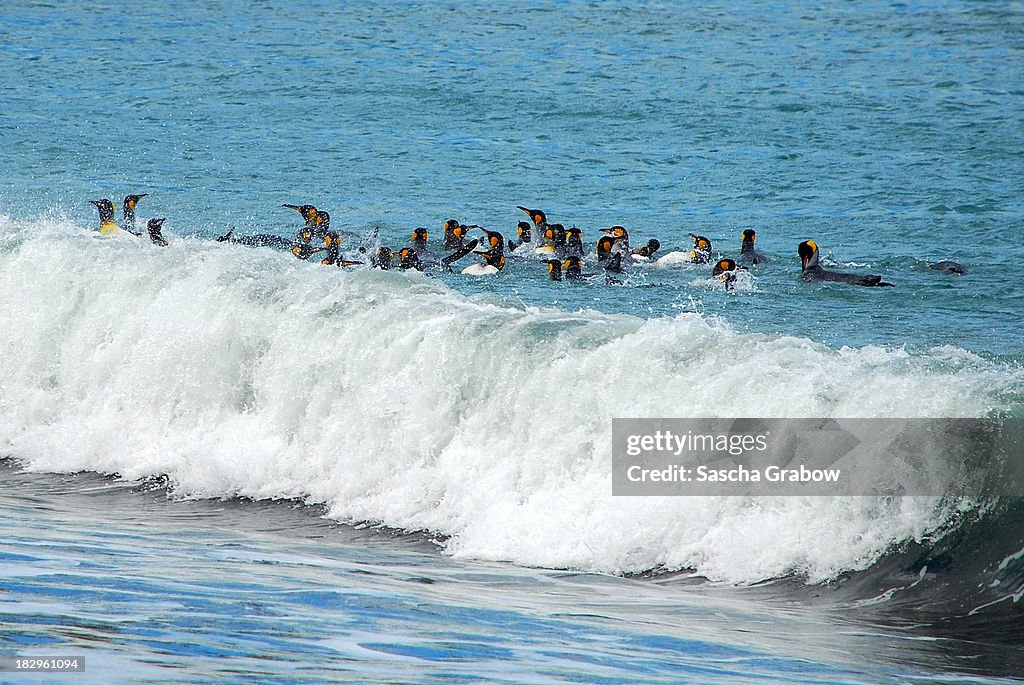 Get this image in a variety of framing options at Photos.com.
All Royalty-Free licenses include global use rights, comprehensive protection, simple pricing with volume discounts available
DETAILS
Location:
South Georgia East Coast Waters, South Georgia and The South Sandwich Islands
Release info:
No release required