Three-masted barque rigged sail ship Statsraad Lehmkuhl and electric ferry BEF in Vågen Bay in Bergen - stock photo
Bergen, Norway - September 10, 2014: Vågen Bay in the center of the City of Bergen on the west coast of Norway on a sunny day in late summer or early fall. The Statsraad Lehmkuhl, a three-masted barque rigged sail training vessel is tied up in its native port in Bergen. In the foreground is the ferry BEF (or "Beffen") that has transported passengers across the bay since 1894. The BEF ferries were originally powered by rechargeable electrical batteries, until the introduction of the petrol engine in 1926. In recent years eco-friendly electrical engine has been reintroduced. Beffen is Norway's first and only zero-emission vessel classified as a passenger ferry.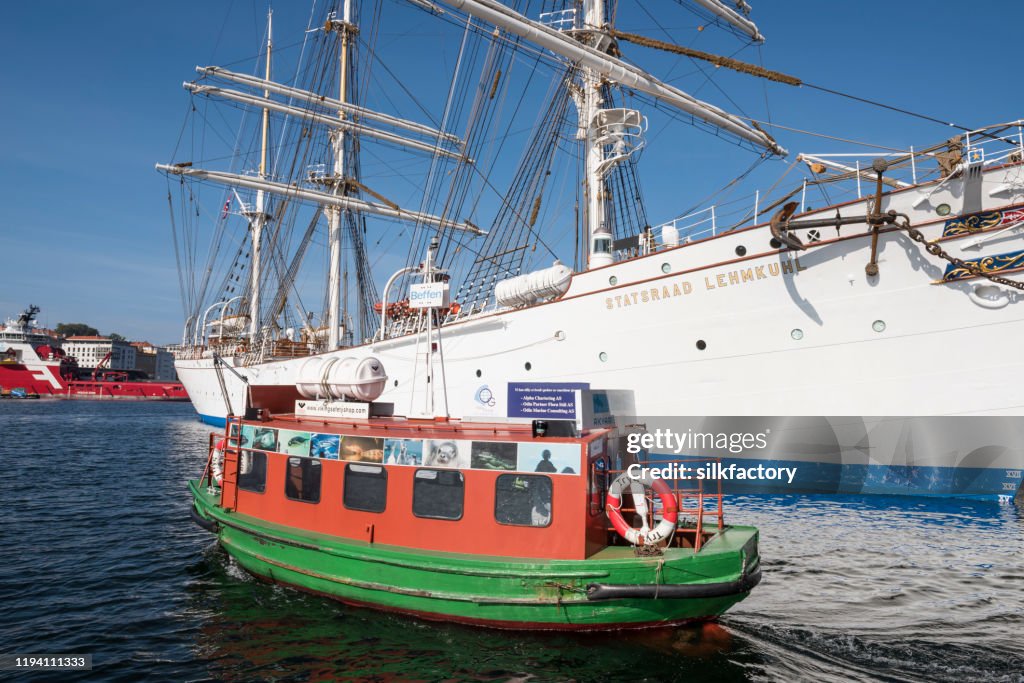 Get this image in a variety of framing options at Photos.com.
Not sure if you can use this image for commercial purposes? Find out
DETAILS
Collection:
iStock Unreleased
Release info:
Releases not available for featured content. To use for commercial purposes, contact us.