Woman standing beside parked Fiat 500L vintage 1960s car in Parisian street - stock photo
Paris, France - May 9, 2013: An adult woman, with an orange handbag (matching the colors of her pants) and a leather jacket, is standing beside an old (vintage) small Italian Fiat 500L (or Lusso, tipo 110 F/L) car in the street Rue Marbeuf near Champs Elysees on an overcast day in spring. The car model was introduced in 1967-1968 and produced until 1971. The street is filled with parked cars on both sides. A restaurant is seen to the left, the La Fermette Marbeuf (at 5 Rue Marbeuf). The restaurant is known for its 1900-style authentic Art Nouveau decor as well as the traditional French cuisine.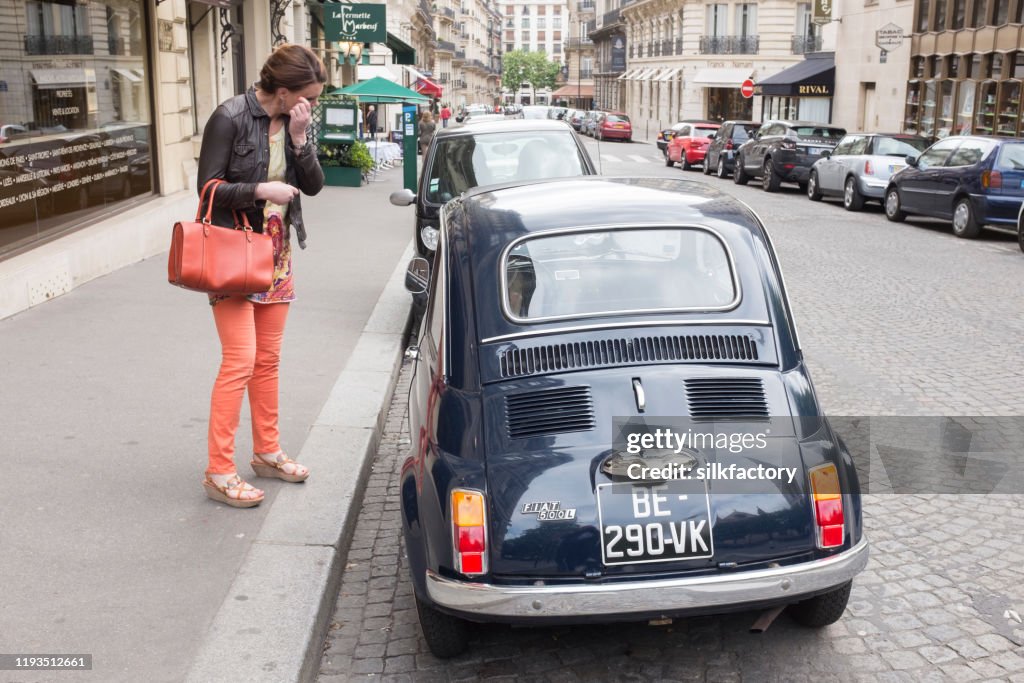 Get this image in a variety of framing options at Photos.com.
Not sure if you can use this image for commercial purposes? Find out
DETAILS
Collection:
iStock Unreleased
Release info:
Releases not available for featured content. To use for commercial purposes, contact us.